To add a new custom font, open your account settings and go to 'Custom fonts' section.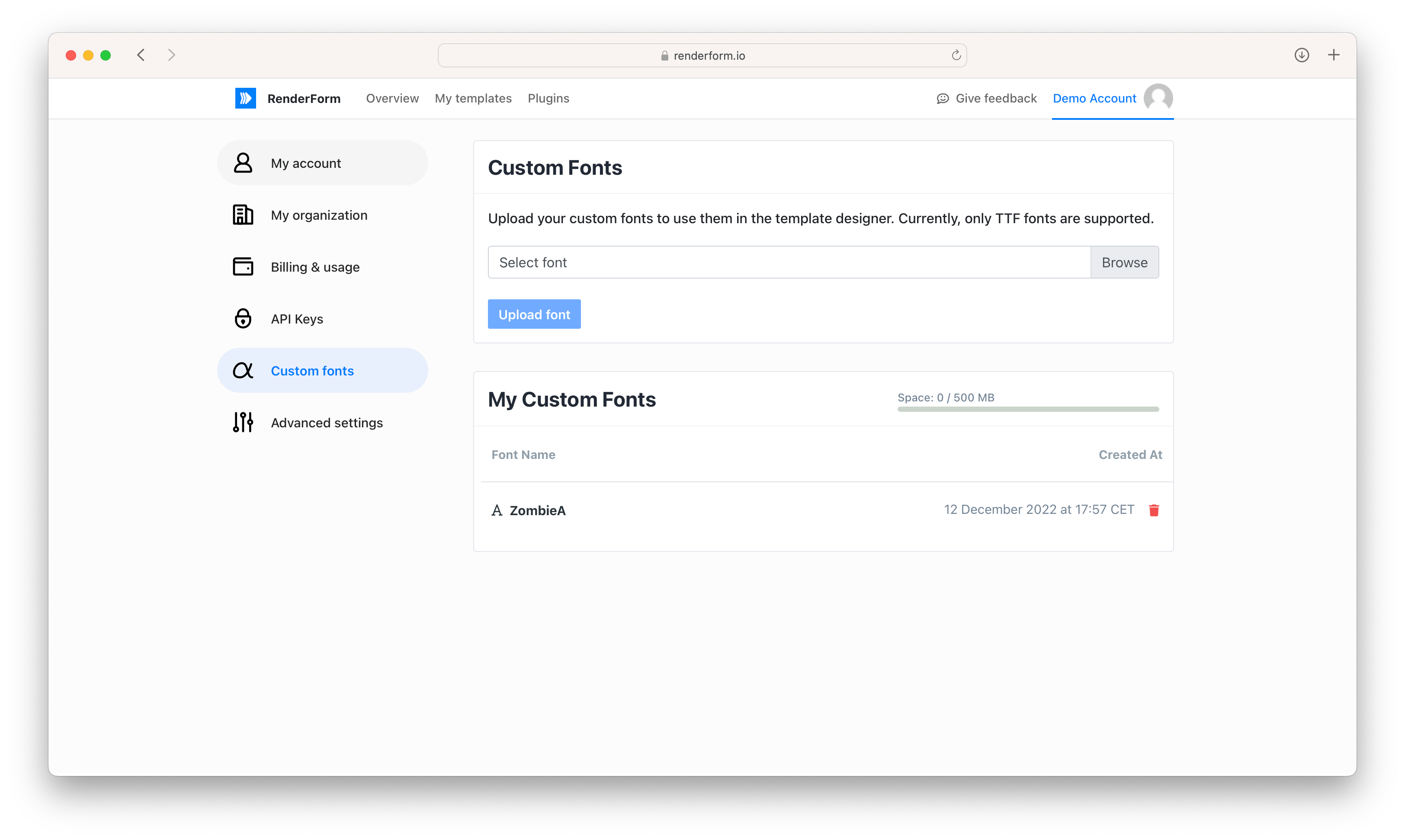 Choose a font file with .ttf extension and click 'Upload font'. After successful upload, your font will be ready to use.
To use the uploaded font, open template editor, add a text component and pick your font from the font selector on the right side. Your custom font should be available on top of the list.