Automate image generation
Save time on creating similar images with different texts and branding!
Create account
Generating images with multi-language texts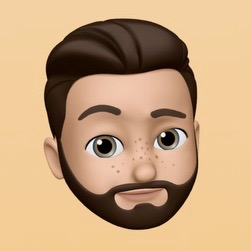 by
Jakub Pomykała
・
Published October 19, 2021
・
2 min read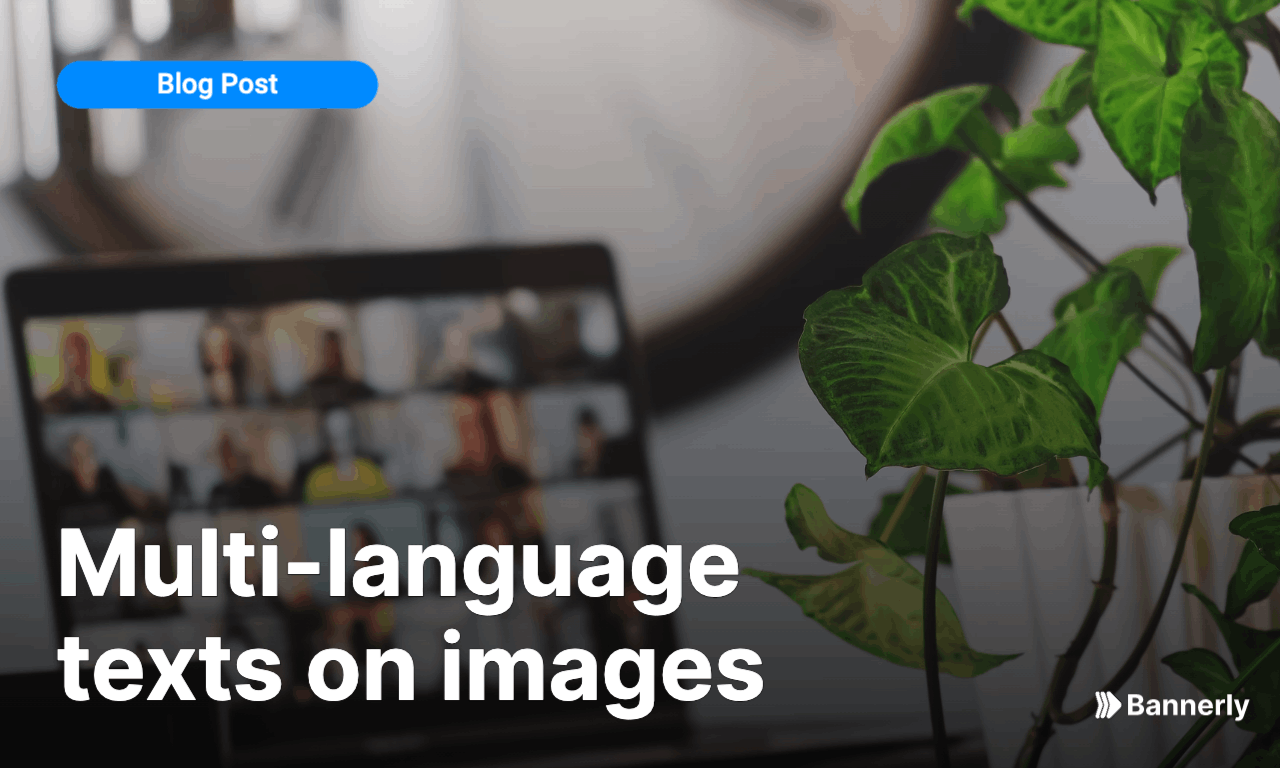 Leading a global company or a business which sells around the world is a tricky task. Once we set up our multi-language website using one of the popular solutions we might face the next problem which are images with texts. We cannot easily change the texts, because it requires vector software, person who know how to use it. It takes time and resources to prepare such images. It also might consume resources if we would like to change some images. Then the whole process must start from beginning.
What are the solutions?
One of the solutions is to keep our images without texts. It's simple as that. This solutions might not always be the best in some use cases.
The second option is to use Web Image Template Editor which offers the option to generate many image variants based on a template.
How does it work?
Create a template in RenderForm Designer by choosing any existing template or start from scratch with white canvas.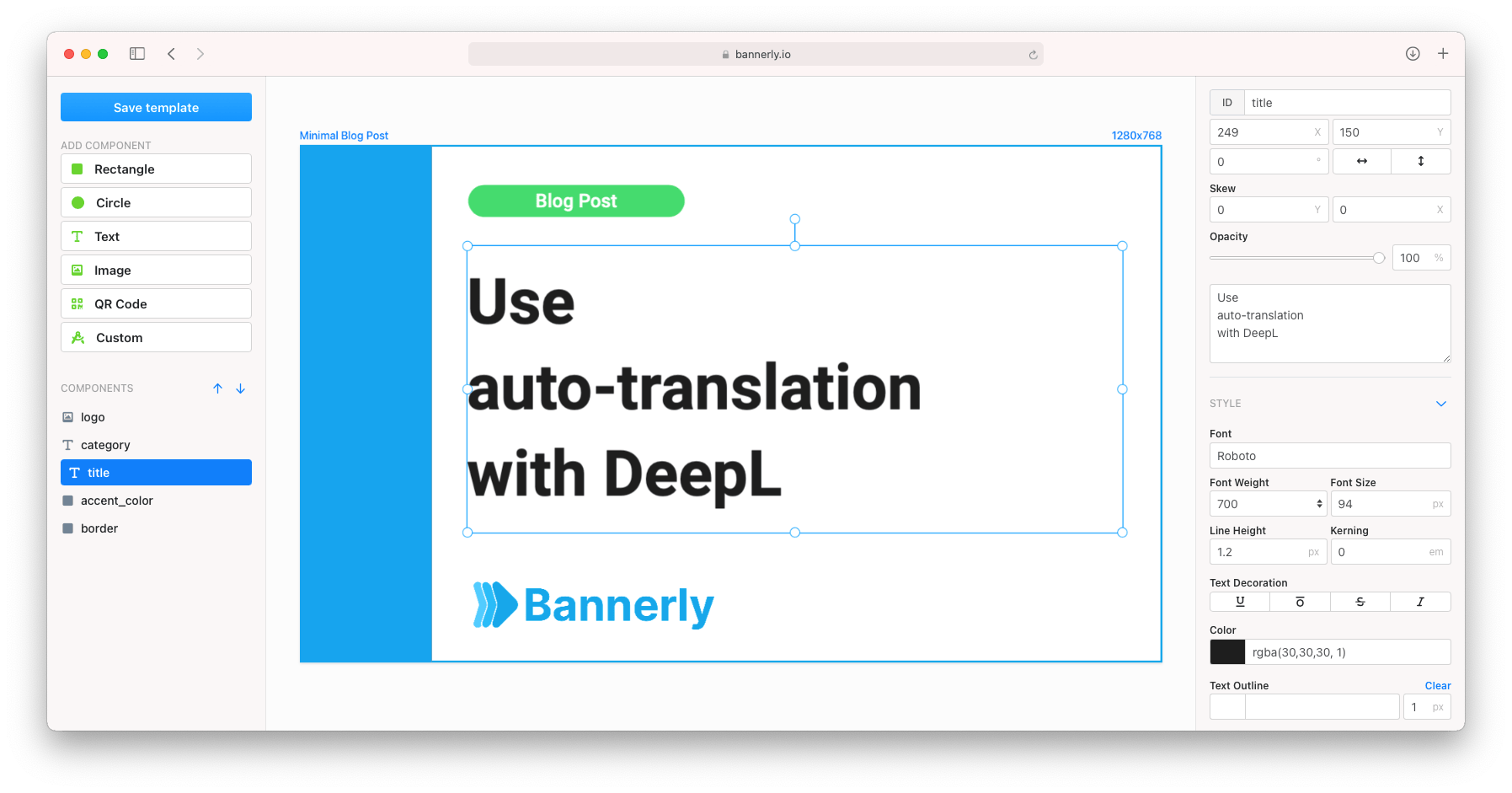 Once you finish use option to open your template in Template Studio to change texts, images and more. Now, you can edit texts and see how the image will look like in after export.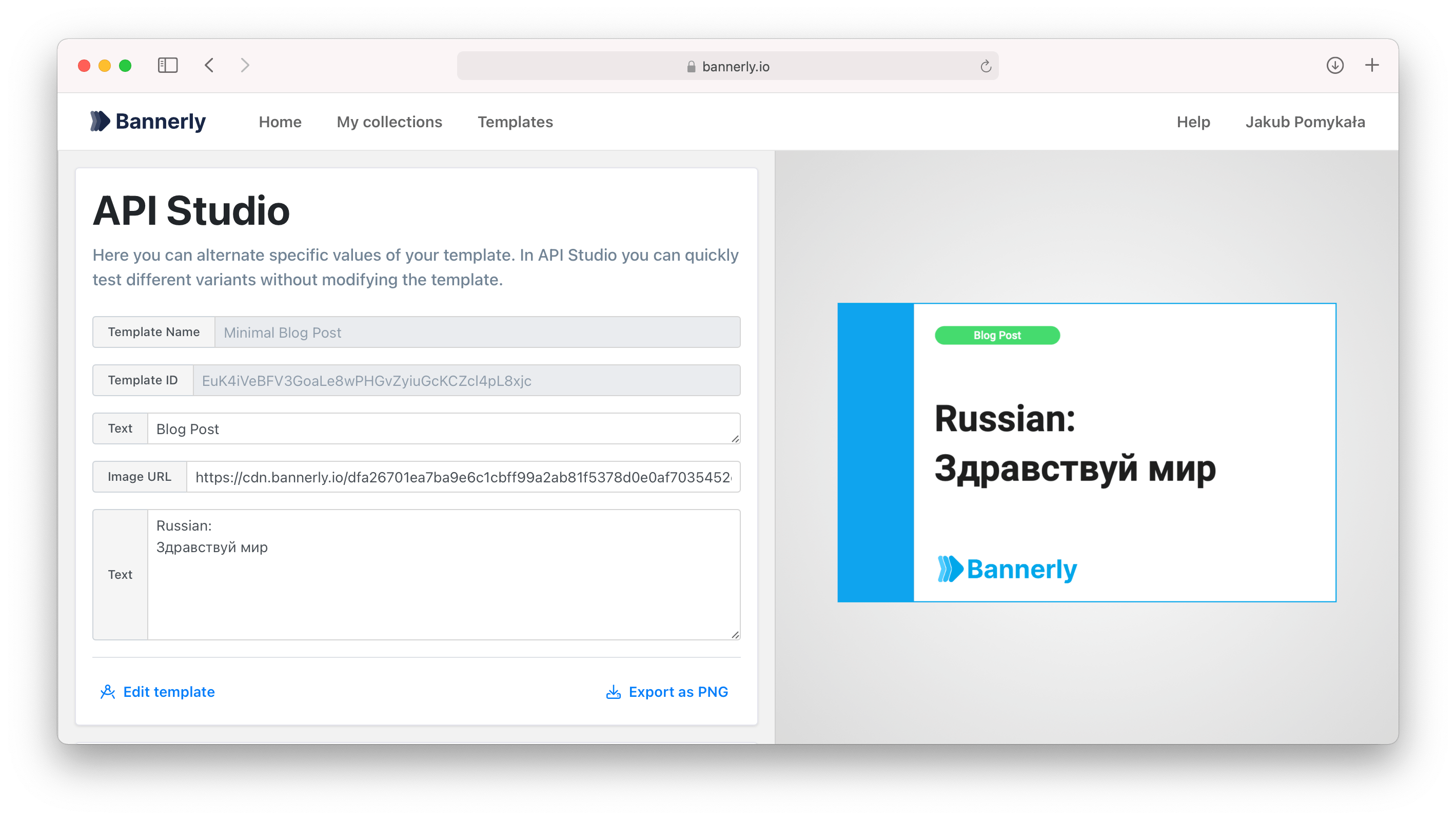 Use 'Export as PNG' button to save image to your disk.
Example multi-language images: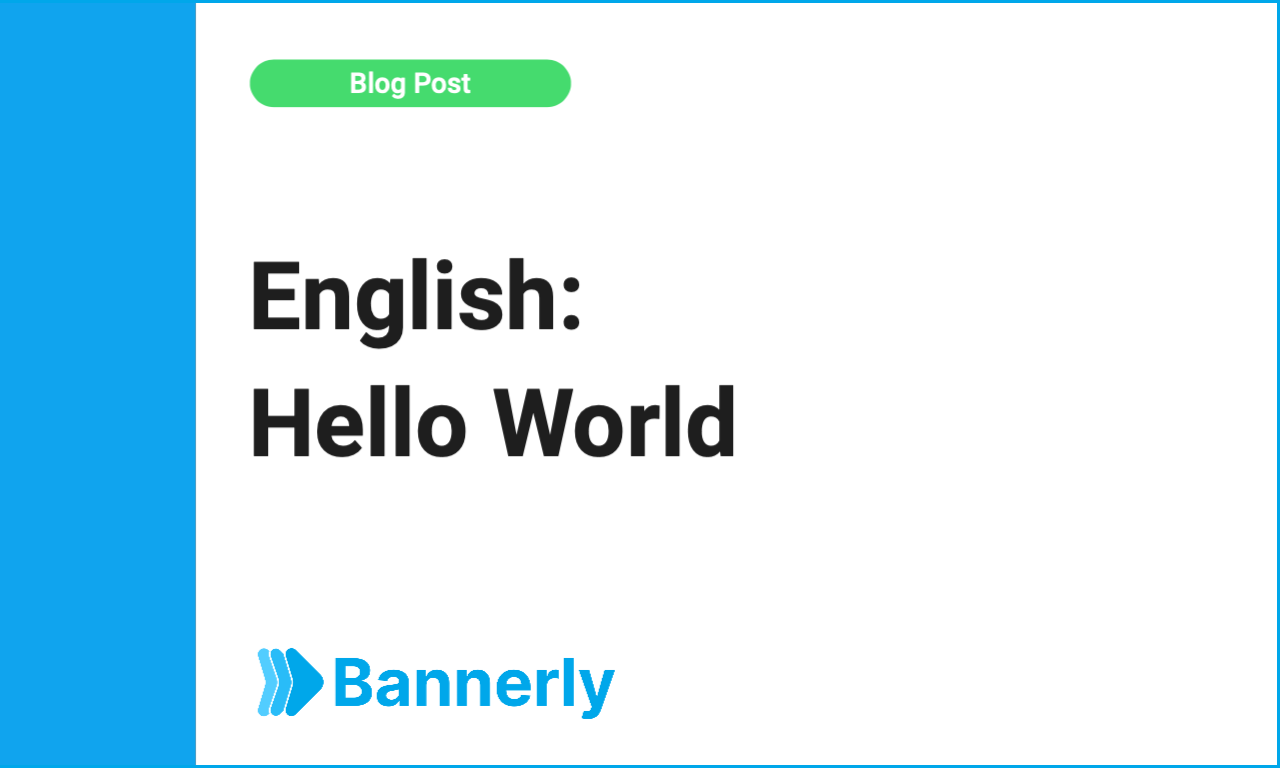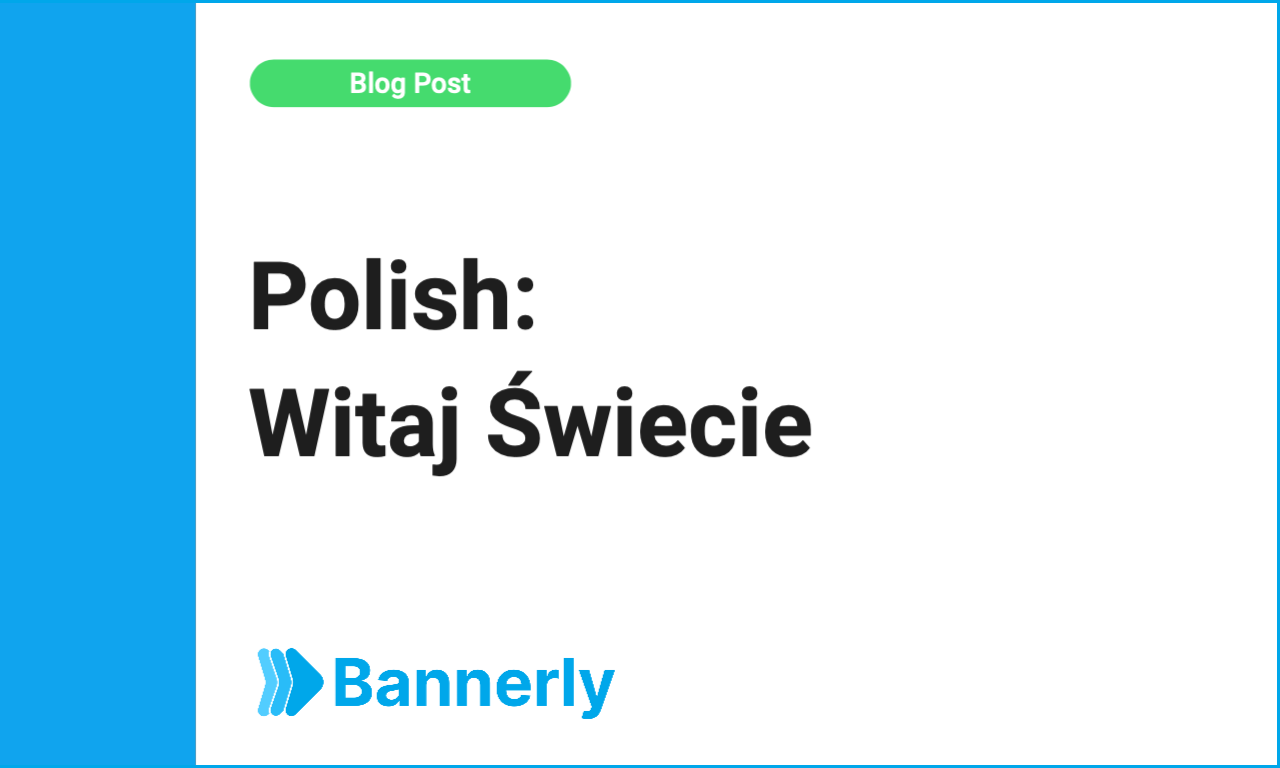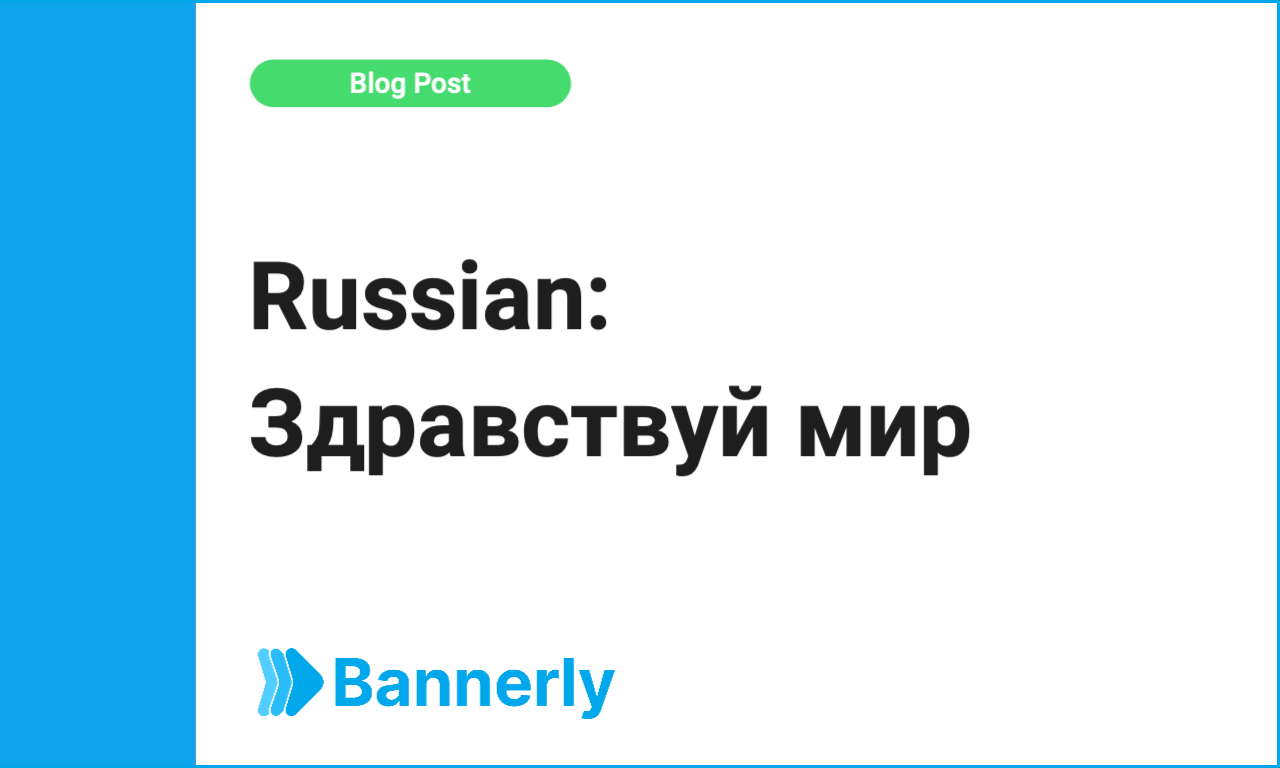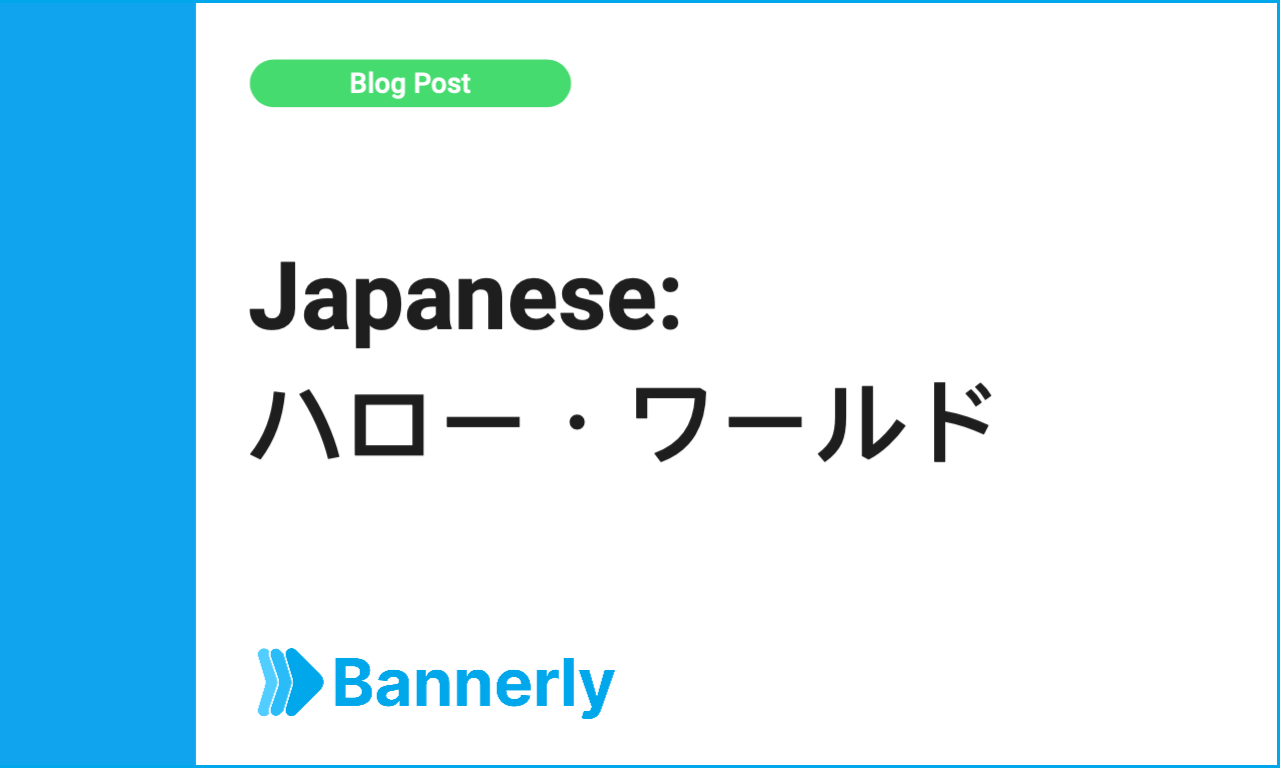 Unlike other web designer solutions, images created in RenderForm are very crisp which makes your company look more professional. Every image is processed using the advanced techniques to compress the image and to not lose quality. We support many image formats which are becoming standards in the 2021, like: WebP, PNG, JPEG XL, progressive JPG.
What are other advantages?
Creating images based on templates is great, but it's not the only advantage of RenderForm. Our web designer can also:
Improve cooperation between designers and technical-experts or copywriters
You can ask your designer to create multiple templates just for your brand
Easy usage for people who are not designer
Ready to use free templates prepared by RenderForm Team
How much does it cost?
It's basically free. You can create up-to 3 templates in RenderForm Designer in FREE accounts and generate unlimited number of variants using Template Studio. If you would like to automate this process and use API, Zapier, Integromat or other automation tool then there is a pricing plan which starts from $9/month (limited launch offer). Check RenderForm pricing page to learn more.