Automate image generation
Save time on creating similar images with different texts and branding!
Create account
iMessage Link Preview Tool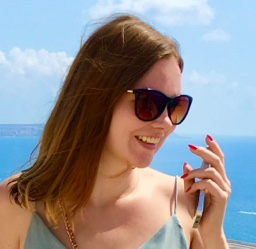 by
Kinga Wojciechowska
・
Published December 06, 2021
・
1 min read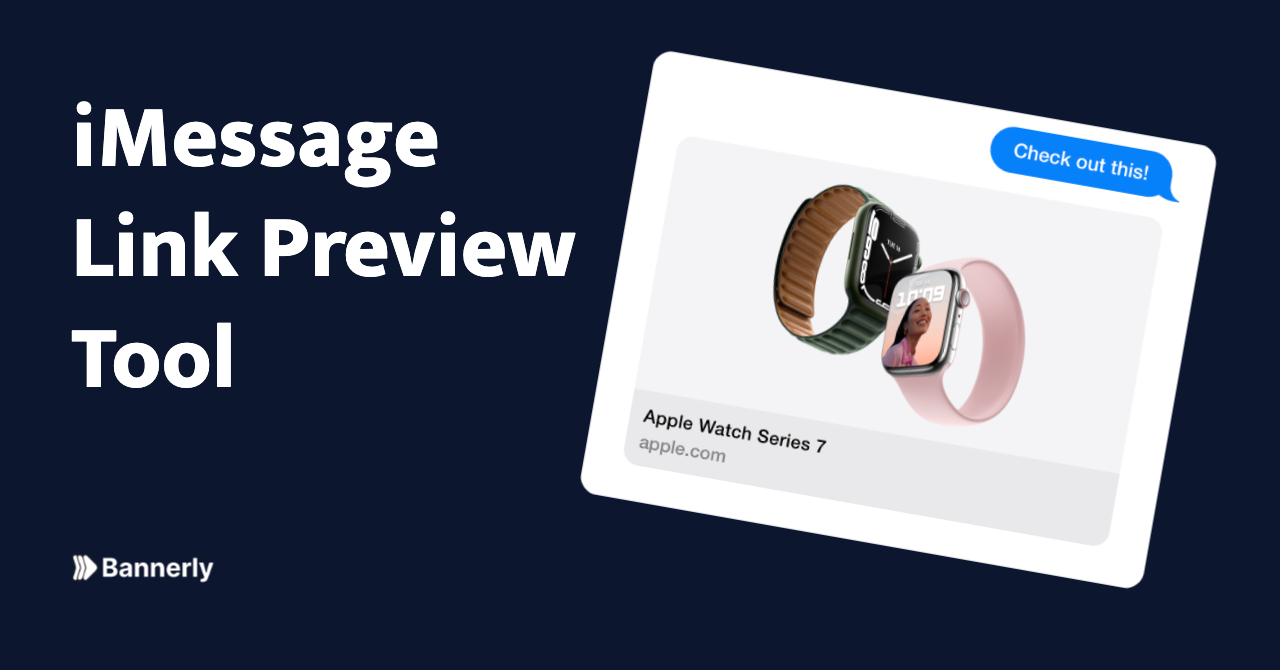 Are you wondering how your product link looks like when shared on iMessage? Check our free iMessage link preview tool to see how your link will look like when sent in Apple communicator!
How to check the iMessage link preview online?
Apple automatically generates the link preview that is sent through iMessage. By default, the link is just a gray bubble with basic information. However, with the right metadata (like title, description, and photo) your link can look really cool when shared on iMessage.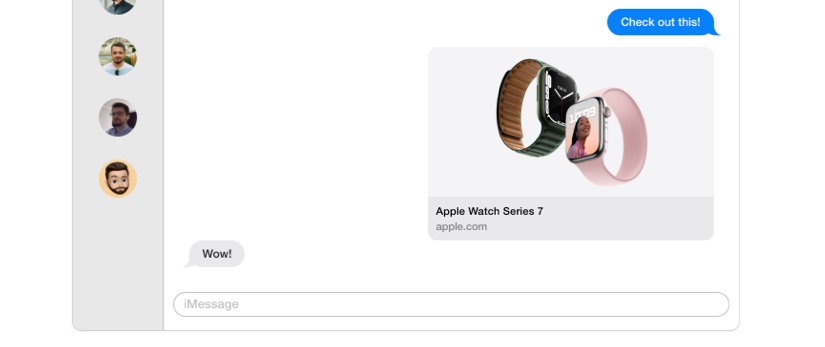 If you are not sure how your website metadata is set and if it displays your link details correctly, use our free tool to test it.
You can access the app from this link: iMessage Link Preview Tool
Simply enter the link to your product in the app and click Preview button. Wait a second and check the final result!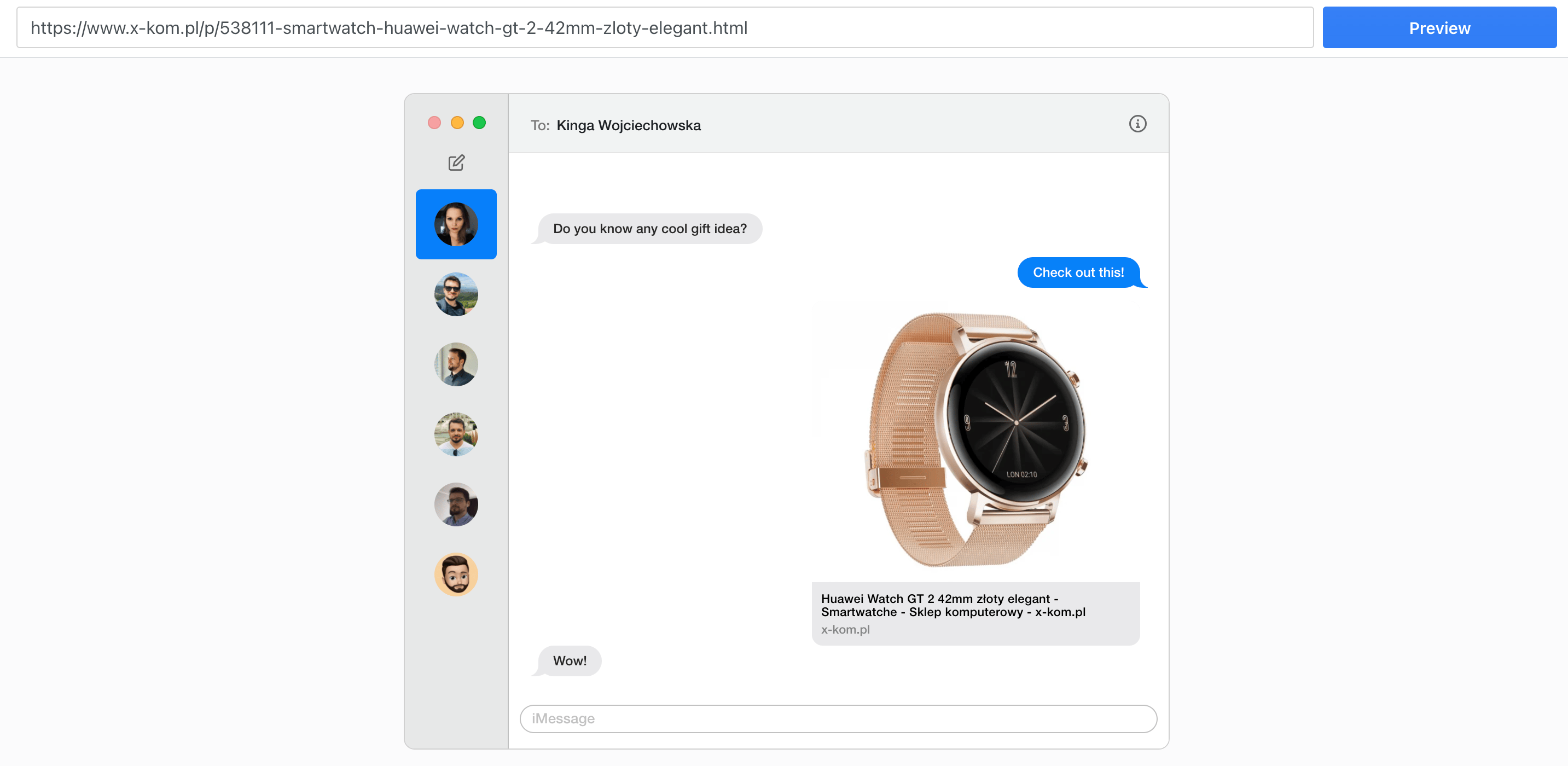 With this link preview tool, you don't need a Mac or iPhone with iMessage to check how your links will look like when sent in a text message.
RenderForm.io will help you create great and interesting images for your metadata to encourage users to click on the product link. Create appealing and informative images, and automate them for your website, blog post and social media! Start for free now!